LOVE 90's live
I Don't Want to Miss a Thing
Aerosmith
23 hours ago
Desert Rose (Live)
Cheb Mami & Sting
23 hours ago
Streets of Philadelphia
Bruce Springsteen
23 hours ago
Pictures of You
The Cure
23 hours ago
It Ain't Over 'Til It's Over
Lenny Kravitz
23 hours ago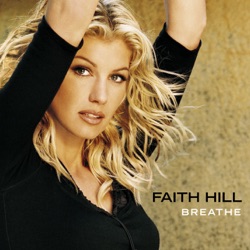 The Way You Love Me
Faith Hill
23 hours ago
Be with You
Enrique Iglesias
23 hours ago
Deeply Dippy
Right Said Fred
23 hours ago
Both Sides of the Story
Phil Collins
23 hours ago
The Most Beautiful Girl in the World
Prince
23 hours ago
View more
LOVE 90's live
The 90's Paradise!
For those who can't get enough of the 90's, LOVE 90's radio station is the perfect choice. Broadcasting from BO, this station is all about celebrating the iconic music of the decade. With a diverse selection of tunes from various genres, it's easy to see why this station has become a favorite among local listeners.
From pop and rock to dance and everything in between, LOVE 90's has got you covered. The station's talented team of hosts and DJs are passionate about the music they play, ensuring that each playlist is carefully curated to provide the ultimate 90's experience. So, whether you're a fan of the decade's chart-toppers or the hidden gems, LOVE 90's is the station for you.
Frequencies LOVE 90's
Lisbon: Online
Top Songs
Last 7 days:
1. Santana - Smooth
2. オアシス - Don't Look Back In Anger
3. Guru Josh - Infinity
4. Annie Lennox - No More "I Love You's"
5. Irene Cara - Breakdance
6. Jennifer Paige - Crush
7. Dido - Thank You
8. Lisa Stansfield - Change
9. Céline Dion & R. Kelly - I Believe I Can Fly
10. Scatman John - Scatman (Game Over Jazz)
Last 30 days:
1. New Kids On the Block - Step By Step
2. Ambrose - My Heart Will Go on (Celine Dion)
3. Lisa Stansfield - The Real Thing
4. Spice Girls - 2 Become 1
5. Annie Lennox - No More "I Love You's"
6. Irene Cara - Breakdance
7. Jennifer Paige - Crush
8. Dido - Thank You
9. Ace of Base - All That She Wants
10. Cheb Mami & Sting - If I Ever Lose My Faith in You
Share
Comments