These Boots Are Made for Walking
Nancy Sinatra
23 hours ago
Hole In My Shoe
Traffic
23 hours ago
Spirit In the Sky
Norman Greenbaum
23 hours ago
Blackberry Way
The Move
23 hours ago
Nutbush City Limits
Ike & Tina Turner
23 hours ago
A Little Bit Me, a Little Bit You
The Monkees
23 hours ago
恋はスクランブル!
はっぴっぴ
23 hours ago
Blockbuster
Sweet
23 hours ago
Get Ready
The Temptations
23 hours ago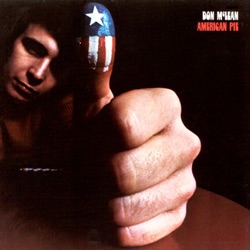 American Pie
Don McLean
23 hours ago
View more
Gold Radio UK live
The Greatest Hits Of All Time
Gold radio is a oldie radio station that most programming is broadcast from the Gold network studio in Leicester Square, London. Just like its sister stations Capital, Heart and LBC, it is also owned and operated by Global.
Was launched on 2 July 1988 and until today it continues to play Classic hits music.
Slogan: The Greatest Hits of All Time.
Categories:&nbsp
Oldies, Classic Hits
Frequencies Gold Radio UK
London: DAB
Schedule
| Time | Program |
| --- | --- |
| 8 a.m. - noon | Tony Dibbin's |
| noon - midnight | The Music Marathon |
| Time | Program |
| --- | --- |
| midnight - 11 a.m. | Gold's Greatest Hits |
| 11 a.m. - 3 p.m. | Tony Dibbin's |
| 3 p.m. - 10 p.m. | The Music Marathon |
| 10 p.m. - 8 a.m. | Gold's Greatest Hits |
| Time | Program |
| --- | --- |
| 8 a.m. - noon | David Andrews |
| noon - 10 p.m. | The Music Marathon |
| 10 p.m. - 6 a.m. | Gold's Greatest Hits |
| Time | Program |
| --- | --- |
| 6 a.m. - 10 a.m. | The More Music Breakfast Show |
| 10 a.m. - 11 a.m. | Gold's Hall of Fame |
| 11 a.m. - 1 p.m. | Gold's 10 In A Row |
| 1 p.m. - 2 p.m. | Number 1s At 1 |
| 2 p.m. - 4 p.m. | Gold's 10 In A Row |
| 4 p.m. - 7 p.m. | The Gold Rush |
| 7 p.m. - 10 p.m. | The Music Marathon |
| Time | Program |
| --- | --- |
| 6 a.m. - 10 a.m. | The More Music Breakfast Show |
| 10 a.m. - 11 a.m. | Gold's Hall of Fame |
| 11 a.m. - 1 p.m. | Gold's 10 In A Row |
| 1 p.m. - 2 p.m. | Number 1s At 1 |
| 2 p.m. - 4 p.m. | Gold's 10 In A Row |
| 4 p.m. - 7 p.m. | The Gold Rush |
| 7 p.m. - 8 p.m. | Friday Night 50s |
| 8 p.m. - 9 p.m. | Friday Night 60s |
| 9 p.m. - 10 p.m. | Friday Night 70s |
| 10 p.m. - 8 a.m. | Gold's Greatest Hits |
| Time | Program |
| --- | --- |
| 8 a.m. - noon | David Andrews |
| noon - 4 p.m. | The Music Marathon |
| 4 p.m. - 7 p.m. | Seventies Saturday |
| 7 p.m. - 10 p.m. | Gold's Saturday Night Party! |
| 10 p.m. - 8 a.m. | Gold's Greatest Hits |
| Time | Program |
| --- | --- |
| 8 a.m. - noon | Tony Dibbin's |
| noon - 4 p.m. | The Music Marathon |
| 4 p.m. - 5 p.m. | Gold's Big Top 10 |
| 5 p.m. - 7 p.m. | Nonstop Number 1s |
| 7 p.m. - 10 p.m. | Sixties Sunday |
| 10 p.m. - 8 a.m. | Gold's Greatest Hits |
Top Songs
Last 7 days:
1. Scott McKenzie - San Francisco (Be Sure to Wear Flowers In Your Hair) [Single Version]
2. The Cascades - Rhythm of the Rain (LP Version)
3. Chubby Checker - Let's Twist Again
4. Small Faces - Itchycoo Park
5. Arthur Conley - Sweet Soul Music
6. T. Rex - Children of the Revolution
7. Marmalade - Lovin' Things
8. Harry Nilsson - Everybody's Talkin'
9. Electric Light Orchestra - Mr. Blue Sky
10. Bellamy Brothers - Let Your Love Flow
Last 30 days:
1. Daniel Pemberton - Signori Toileto Italiano
2. Tom Samson - In Memoriam
3. Harry Lightfoot - Swagger Through Town
4. Elton John - I'm Still Standing
5. Scott McKenzie - San Francisco (Be Sure to Wear Flowers In Your Hair) [Single Version]
6. The Police - Message in a Bottle
7. The Beatles - Love Me Do (Mono)
8. Slade - Coz I Love You
9. Joni Mitchell - Big Yellow Taxi
10. Steve Harley & Cockney Rebel - Make Me Smile (Come Up and See Me)
Contacts
Address:&nbsp
30 Leicester Square, London, WC2H 7LA
Telephone:&nbsp
020 7766 6000
E-mail:&nbsp
picturedesk@global.com
Social networks
Share
Comments