My Destiny
Lionel Richie
23 hours ago
Fool If You Think It's Over
Elkie Brooks
23 hours ago
You to Me Are Everything
The Real Thing
23 hours ago
I Got You Babe
Ub40
23 hours ago
Everything She Wants
Wham!
23 hours ago
Bros
Wolf Alice
23 hours ago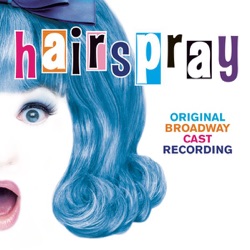 You Can't Stop the Beat
Laura Bell Bundy
23 hours ago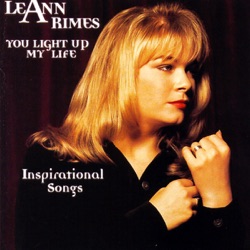 How Do I Live (Extended Mix)
Leann Rimes
23 hours ago
Wind Beneath My Wings
Bette Midler
23 hours ago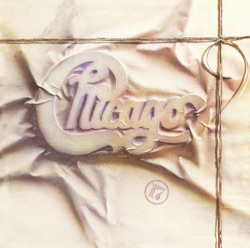 You're the Inspiration
Chicago
23 hours ago
View more
Smooth Radio London 102.2 live
Your relaxing music mix
Smooth Radio London is a regional UK radio owned and operated by Global Radio as part of the Smooth radio network. This station broadcasts from its studios in Leicester Square, London to the Greater London area using Croydon transmitting station.
The station was formerly named Jazz FM. On 7 June 2005 it was aired for the first time as 102.2 Smooth FM. On 26 March 2007 Smooth London replaced 102.2 Smooth FM.
In 2010, GMG announced that the 5 Smooth stations would be merged and transformed to create a nationwide Smooth Radio service based in Manchester. Smooth London can be heard on DAB and locally on the FM frequencies.
Top presenters:
Gary King
Kate Garraway
Martin Collins
Categories:&nbsp
Easy Listening
Frequencies Smooth Radio London 102.2
London: 102.2 FM
Schedule
| Time | Program |
| --- | --- |
| 1 a.m. - 6 a.m. | Paul Hollins |
| 6 a.m. - 10 a.m. | Smooth Breakfast with Gary King |
| 10 a.m. - 1 p.m. | Kate Garraway |
| 1 p.m. - 4 p.m. | Paul Phear |
| 4 p.m. - 7 p.m. | The Smooth Drive Home with Tina Hobley |
| 7 p.m. - 10 p.m. | The Smooth Sanctuary at Seven with Gary Vincent |
| 10 p.m. - 1 a.m. | The Smooth Late Show with Martin Collins |
| Time | Program |
| --- | --- |
| 1 a.m. - 6 a.m. | Paul Hollins |
| 6 a.m. - 10 a.m. | Smooth Breakfast with Gary King |
| 10 a.m. - 1 p.m. | Kate Garraway |
| 1 p.m. - 4 p.m. | Paul Phear |
| 4 p.m. - 7 p.m. | The Smooth Drive Home with Tina Hobley |
| 7 p.m. - 10 p.m. | The Smooth Sanctuary at Seven with Gary Vincent |
| 10 p.m. - 1 a.m. | The Smooth Late Show with Martin Collins |
| Time | Program |
| --- | --- |
| 6 a.m. - 10 a.m. | Smooth Breakfast with Gary King |
| 10 a.m. - 1 p.m. | Kate Garraway |
| 1 p.m. - 4 p.m. | Paul Phear |
| 4 p.m. - 7 p.m. | The Smooth Drive Home with Tina Hobley |
| 7 p.m. - 10 p.m. | The Smooth Sanctuary at Seven with Gary Vincent |
| 10 p.m. - 1 a.m. | The Smooth Late Show with Martin Collins |
| Time | Program |
| --- | --- |
| 1 a.m. - 6 a.m. | Paul Hollins |
| 6 a.m. - 10 a.m. | Smooth Breakfast with Gary King |
| 10 a.m. - 1 p.m. | Kate Garraway |
| 1 p.m. - 4 p.m. | Paul Phear |
| 4 p.m. - 7 p.m. | The Smooth Drive Home with Tina Hobley |
| 7 p.m. - 10 p.m. | The Smooth Sanctuary at Seven with Gary Vincent |
| 10 p.m. - 1 a.m. | The Smooth Late Show with Martin Collins |
| Time | Program |
| --- | --- |
| 1 a.m. - 6 a.m. | Paul Hollins |
| 6 a.m. - 10 a.m. | Smooth Breakfast with Gary King |
| 10 a.m. - 1 p.m. | Kate Garraway |
| 1 p.m. - 4 p.m. | Paul Phear |
| 4 p.m. - 7 p.m. | The Smooth Drive Home with Tina Hobley |
| 7 p.m. - 10 p.m. | The Smooth Sanctuary at Seven with Gary Vincent |
| 10 p.m. - 1 a.m. | The Smooth Late Show with Martin Collins |
| Time | Program |
| --- | --- |
| 1 a.m. - 6 a.m. | Dave Brown |
| 6 a.m. - 10 a.m. | Eamonn Kelly |
| 10 a.m. - 2 p.m. | Myleene Klass |
| 2 p.m. - 6 p.m. | Gary King |
| 6 p.m. - 10 p.m. | The Smooth Sanctuary With Paul Phear |
| 10 p.m. - 1 a.m. | The Smooth Late Show with Danny Pietroni |
| Time | Program |
| --- | --- |
| 1 a.m. - 6 a.m. | Dave Brown |
| 6 a.m. - 10 a.m. | Eamonn Kelly |
| 10 a.m. - 2 p.m. | Tina Hobley |
| 2 p.m. - 6 p.m. | Margherita Taylor |
| 6 p.m. - 10 p.m. | The Smooth Sanctuary with Gary Vincent |
| 10 p.m. - 1 a.m. | The Smooth Late Show with Danny Pietroni |
Top Songs
Last 7 days:
1. Wolf Alice - Bros
2. Miles Dylan - A Wiggle and a Walk
3. Candi Staton - A Little Taste of Love
4. Laura Bell Bundy - You Can't Stop the Beat
5. The Australian Cast of Mary Poppins - Supercalifragilisticexpialidocious
6. Young-Holt Unlimited - Soulful Strut
7. Billy Paul - Let 'Em In
8. John Waite - Missing You (Single Version)
9. 88rising - Warpaint (feat. NIKI) [Henry Fong Remix]
10. Maria McKee - Show Me Heaven
Last 30 days:
1. Caterina Valente - Tipi tipi tipso, col calipso
2. Candi Staton - A Little Taste of Love
3. Wolf Alice - Bros
4. Miles Dylan - A Wiggle and a Walk
5. Young-Holt Unlimited - Soulful Strut
6. Marvin Gaye - Ain't Nothing Like the Real Thing
7. 88rising - Warpaint (feat. NIKI) [Henry Fong Remix]
8. James Brown - Super Bad, Super Slick
9. Nothing but Thieves - Impossible (Orchestral Version) [Live at Abbey Road]
10. John Waite - Missing You (Single Version)
Contacts
Website:&nbsp
www.smoothradio.co.uk/
Address:&nbsp30 Leicester Square, London, WC2H 7LA
Telephone:&nbsp0207 766 6000
E-mail:&nbspCustomer.Support@Global.com
Social networks
Share
Comments