Sometimes When We Touch
Dan Hill
23 hours ago
Only You
Yazoo
23 hours ago
No More "I Love You's"
Annie Lennox
23 hours ago
Cherish
Kool & The Gang
23 hours ago
Stand By Me
Ben E. King
23 hours ago
Nothing Compares 2 U
Sinead O'Connor
23 hours ago
She's Like the Wind (feat. Wendy Fraser)
Patrick Swayze
23 hours ago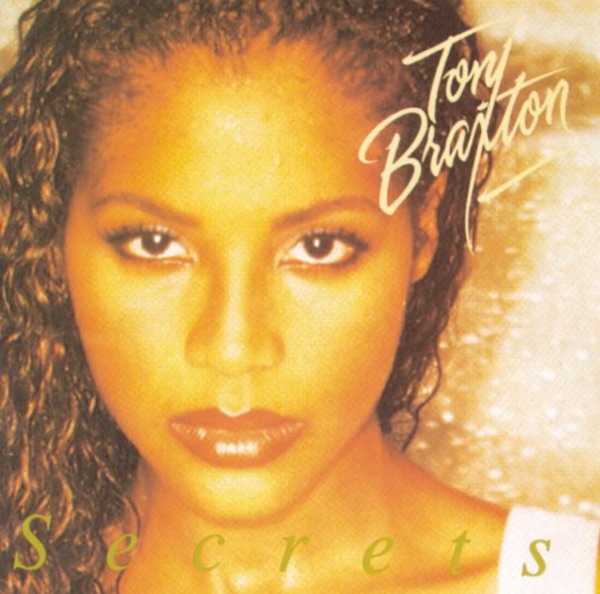 Un-Break My Heart
Toni Braxton
23 hours ago
Candle In the Wind
Elton John
23 hours ago
Birds and the Bees
Ben Cocks
23 hours ago
View more
Smooth Radio London 102.2 live
Your relaxing music mix
Smooth Radio London is a regional UK radio owned and operated by Global Radio as part of the Smooth radio network. This station broadcasts from its studios in Leicester Square, London to the Greater London area using Croydon transmitting station.
The station was formerly named Jazz FM. On 7 June 2005 it was aired for the first time as 102.2 Smooth FM. On 26 March 2007 Smooth London replaced 102.2 Smooth FM.
In 2010, GMG announced that the 5 Smooth stations would be merged and transformed to create a nationwide Smooth Radio service based in Manchester. Smooth London can be heard on DAB and locally on the FM frequencies.
Top presenters:
Gary King
Kate Garraway
Martin Collins
Categories:&nbsp
Easy Listening
Frequencies Smooth Radio London 102.2
London: 102.2 FM
Schedule
| Time | Program |
| --- | --- |
| 1 a.m. - 6 a.m. | Paul Hollins |
| 6 a.m. - 10 a.m. | Smooth Breakfast with Gary King |
| 10 a.m. - 1 p.m. | Kate Garraway |
| 1 p.m. - 4 p.m. | Paul Phear |
| 4 p.m. - 7 p.m. | The Smooth Drive Home with Tina Hobley |
| 7 p.m. - 10 p.m. | The Smooth Sanctuary at Seven with Gary Vincent |
| 10 p.m. - 1 a.m. | The Smooth Late Show with Martin Collins |
| Time | Program |
| --- | --- |
| 1 a.m. - 6 a.m. | Paul Hollins |
| 6 a.m. - 10 a.m. | Smooth Breakfast with Gary King |
| 10 a.m. - 1 p.m. | Kate Garraway |
| 1 p.m. - 4 p.m. | Paul Phear |
| 4 p.m. - 7 p.m. | The Smooth Drive Home with Tina Hobley |
| 7 p.m. - 10 p.m. | The Smooth Sanctuary at Seven with Gary Vincent |
| 10 p.m. - 1 a.m. | The Smooth Late Show with Martin Collins |
| Time | Program |
| --- | --- |
| 6 a.m. - 10 a.m. | Smooth Breakfast with Gary King |
| 10 a.m. - 1 p.m. | Kate Garraway |
| 1 p.m. - 4 p.m. | Paul Phear |
| 4 p.m. - 7 p.m. | The Smooth Drive Home with Tina Hobley |
| 7 p.m. - 10 p.m. | The Smooth Sanctuary at Seven with Gary Vincent |
| 10 p.m. - 1 a.m. | The Smooth Late Show with Martin Collins |
| Time | Program |
| --- | --- |
| 1 a.m. - 6 a.m. | Paul Hollins |
| 6 a.m. - 10 a.m. | Smooth Breakfast with Gary King |
| 10 a.m. - 1 p.m. | Kate Garraway |
| 1 p.m. - 4 p.m. | Paul Phear |
| 4 p.m. - 7 p.m. | The Smooth Drive Home with Tina Hobley |
| 7 p.m. - 10 p.m. | The Smooth Sanctuary at Seven with Gary Vincent |
| 10 p.m. - 1 a.m. | The Smooth Late Show with Martin Collins |
| Time | Program |
| --- | --- |
| 1 a.m. - 6 a.m. | Paul Hollins |
| 6 a.m. - 10 a.m. | Smooth Breakfast with Gary King |
| 10 a.m. - 1 p.m. | Kate Garraway |
| 1 p.m. - 4 p.m. | Paul Phear |
| 4 p.m. - 7 p.m. | The Smooth Drive Home with Tina Hobley |
| 7 p.m. - 10 p.m. | The Smooth Sanctuary at Seven with Gary Vincent |
| 10 p.m. - 1 a.m. | The Smooth Late Show with Martin Collins |
| Time | Program |
| --- | --- |
| 1 a.m. - 6 a.m. | Dave Brown |
| 6 a.m. - 10 a.m. | Eamonn Kelly |
| 10 a.m. - 2 p.m. | Myleene Klass |
| 2 p.m. - 6 p.m. | Gary King |
| 6 p.m. - 10 p.m. | The Smooth Sanctuary With Paul Phear |
| 10 p.m. - 1 a.m. | The Smooth Late Show with Danny Pietroni |
| Time | Program |
| --- | --- |
| 1 a.m. - 6 a.m. | Dave Brown |
| 6 a.m. - 10 a.m. | Eamonn Kelly |
| 10 a.m. - 2 p.m. | Tina Hobley |
| 2 p.m. - 6 p.m. | Margherita Taylor |
| 6 p.m. - 10 p.m. | The Smooth Sanctuary with Gary Vincent |
| 10 p.m. - 1 a.m. | The Smooth Late Show with Danny Pietroni |
Top Songs
Last 7 days:
1. Tammi Terrell - Ain't Nothing Like the Real Thing
2. Caterina Valente - Tipi tipi tipso, col calipso
3. ROARY - Liberate
4. Carrie Hope Fletcher - I Dreamed a Dream (Live)
5. Michael Bublé - Christmas (Baby Please Come Home)
6. Peppa Pig (Español) - Canta Peppa Pig
7. City Of Prague Orchestra - メインテーマ(『大脱走』より)
8. Riton - Friday (feat. Mufasa & Hypeman)
9. Charlotte Partt - Brumal
10. Brenda Lee - Rockin' Around the Christmas Tree
Last 30 days:
1. Tammi Terrell - Ain't Nothing Like the Real Thing
2. Caterina Valente - Tipi tipi tipso, col calipso
3. ROARY - Liberate
4. Andrew Lloyd Webber - Bad Cinderella (From Andrew Lloyd Webber's "Cinderella")
5. Adele - Easy On Me
6. City Of Prague Orchestra - メインテーマ(『大脱走』より)
7. Carrie Hope Fletcher - I Dreamed a Dream (Live)
8. John Van Eps - Peru
9. Ben Cocks - Birds and the Bees
10. Jess Glynne - Hold My Hand
Contacts
Website:&nbsp
www.smoothradio.co.uk/
Address:&nbsp30 Leicester Square, London, WC2H 7LA
Telephone:&nbsp0207 766 6000
E-mail:&nbspCustomer.Support@Global.com
Social networks
Share
Comments