The Good Life
David Lanz
23 hours ago
The Music Outside
Chuck Loeb
23 hours ago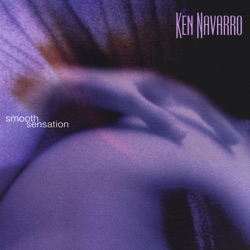 By My Side
Ken Navarro
23 hours ago
Dancing Galaxies
Paul Hardcastle
23 hours ago
Same Ole' Love
Kirk Whalum
23 hours ago
This and That (feat. Paul Brown)
Marc Antoine
23 hours ago
I Smile
Kool&Klean
23 hours ago
Here, There and Everywhere
Peter White
23 hours ago
Out of the Blue
Chris Standring
23 hours ago
Tijuana Dance?
Rick Braun
23 hours ago
View more
101 SMOOTH JAZZ live
The best smooth jazz mix
101 Smooth Jazz Radio is an online radio station that offers listeners a selection of the best instrumental smooth and mellow jazz music. The station live streams worldwide 24/7, without geographical restrictions.
Categories:&nbsp
Jazz, Smooth Jazz, Easy Listening
Frequencies 101 SMOOTH JAZZ
Denver: Online
Los Angeles: Online
Miami: Online
New York: Online
Top Songs
Last 7 days:
1. Tim Bowman - 7 Free
2. DJ Suede The Remix God - O'reilly
3. Brian Simpson - Wherever You Go (feat. Jonathan Butler)
4. Bob Baldwin - Never Can Say Goodbye
5. Paul Jackson Jr - Easy, Like Sunday Morning
6. Marion Meadows - My Cherie Amour
7. Steve Cole - From the Start
8. Andrea Razzauti - Black Sand
9. Jessy J - True Love
10. Nils - Call Me
Last 30 days:
1. Tim Bowman - 7 Free
2. Shilts - Say Something
3. Ryan La Valette - New Beginnings
4. Carol Albert - Perfect Sunday (feat. Paul Brown)
5. Rick Braun - Playin Around
6. Lamb & Meyer - Bon Voyage
7. Paul Jackson Jr - Easy, Like Sunday Morning
8. Marion Meadows - My Cherie Amour
9. Chieli Minucci - Come As You Are
10. Steve Cole - From the Start
Contacts
Social networks
Share
Comments