Lose Again
Linda Ronstadt
23 hours ago
You Make My Dreams Come True
John Oates
23 hours ago
Stand Back
Stevie Nicks
23 hours ago
Chains of Love
Erasure
23 hours ago
The Living Years
Mike & The Mechanics
23 hours ago
Let's Go Crazy
Prince
23 hours ago
Oh Sherrie
Steve Perry
23 hours ago
Don't Get Me Wrong
Pretenders
23 hours ago
One Perfect Day
The Little Heroes
23 hours ago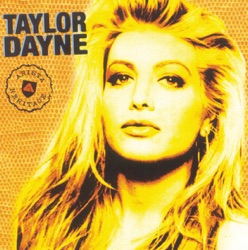 I'll Always Love You
Taylor Dayne
23 hours ago
View more
Back To The 80's Radio live
Back To The 80's Radio is an online radio channel that live streams globally 24/7 the greatest hits from the 80s. With a logo design that reminiscent of the 80s' blockbuster Back To the Future, the channel takes the listeners down memory lane in a nostalgic journey through the songs that defined the decade.
Back to the 80's Radio is part of Heartbeat of Flagler, a network of radio stations based in Florida.
Frequencies Back To The 80's Radio
Palm Coast: Online
Top Songs
Last 7 days:
1. Pretenders - Don't Get Me Wrong
2. Electric Light Orchestra - All Over the World
3. Kim Wilde - Kids In America (Live)
4. Thompson Twins - Doctor! Doctor!
5. Foreigner - Waiting for a Girl Like You
6. Thompson Twins - Sugar Daddy
7. John Cougar Mellencamp - Hurts So Good (Reprise) [Remastered]
8. Cathy Dennis - C'mon and Get My Love
9. Rick Astley - Never Gonna Give You Up
10. Talking Heads - Wild Wild Life
Last 30 days:
1. Electric Light Orchestra - All Over the World
2. Thompson Twins - Hold Me Now
3. The Dream Academy - Life In a Northern Town
4. Kim Wilde - Kids In America (Live)
5. Juice Newton - Queen of Hearts
6. Mr. Mister - Kyrie
7. Thompson Twins - Sugar Daddy
8. Billy Idol - Rebel Yell
9. The Hooters - And We Danced
10. Alice Cooper - Clones (We're All)
Contacts
Social networks
Share
Comments