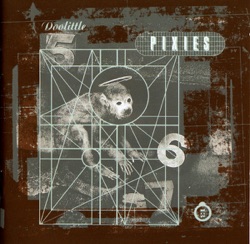 Here Comes Your Man
Pixies
1618856257
A Design for Life
Manic Street Preachers
1618855987
Waiting on a War
Foo Fighters
1618855737
Do I Wanna Know?
Arctic Monkeys
1618855476
Just a Day
Feeder
1618855256
She Moves In Her Own Way
The Kooks
1618854876
Typhoons
Royal Blood
1618854656
Uprising
Muse
1618854276
She Bangs the Drums
The Stone Roses
1618853666
You've Got the Love
Florence + The Machine
1618853505
View more
Radio X live
Get into the music
Radio X is a commercial radio station based in the United Kingdom and owned by Global. This station features a play-listed mix of popular indie and soft rock and has employed a number of DJs that have become famous such as Ricky Gervais, Karl Pilkington, Stephen Merchant, Simon Pegg, among many others.
Before it was rebranded Radio X was named Xfm. Xfm was created in London in 1992 by Sammy Jacob and Chris Parry. In 1998 it was acquired by the Capital Radio Group (now part of Global Radio) and changed its address from Charlotte Street to Capital's headquarters at Leicester Square, where it is still located today. On 21 September 2015, Xfm was rebranded as Radio X.
Top presenters:
Chris Moyles
Toby Tarrant
Dan O'Connell
John Kennedy
Categories:&nbsp
Alternative Rock, Indie, Rock
Frequencies Radio X London
London: 104.9 FM
View more
Schedule
| Time | Program |
| --- | --- |
| midnight - 4 a.m. | Elspeth Pierce |
| 4 a.m. - 8 a.m. | Michael Lavin |
| 8 a.m. - noon | Jack Wood |
| noon - 4 p.m. | Dan Gasser |
| 4 p.m. - 7 p.m. | John Kennedy's Great X-Pectations |
| 7 p.m. - 10 p.m. | George Godfrey |
| 10 p.m. - midnight | Florence Lives on Radio X |
| Time | Program |
| --- | --- |
| midnight - 5 a.m. | Rich Wolfenden |
| 5 a.m. - 8 a.m. | Issy Panayis |
| 8 a.m. - 11 a.m. | Toby Tarrant |
| 11 a.m. - 2 p.m. | The Chris Moyles Show |
| 2 p.m. - 5 p.m. | Jack Wood |
| 5 p.m. - 8 p.m. | Johnny Vaughan |
| 8 p.m. - 11 p.m. | In Conversation with Muse |
| 11 p.m. - 1 a.m. | Foo Fighters on Radio X |
| Time | Program |
| --- | --- |
| 1 a.m. - 6 a.m. | Rich Wolfenden |
| 6 a.m. - 10 a.m. | The Chris Moyles Show |
| 10 a.m. - 1 p.m. | Jack Wood |
| 1 p.m. - 3 p.m. | Florence Lives on Radio X |
| 3 p.m. - 7 p.m. | Dan Gasser |
| 7 p.m. - 10 p.m. | Gordon Smart |
| 10 p.m. - 1 a.m. | Mumford And Sons Album Playback |
| Time | Program |
| --- | --- |
| 1 a.m. - 6 a.m. | Rich Wolfenden |
| 6 a.m. - 10 a.m. | Jack Wood |
| 10 a.m. - 1 p.m. | Dan Gasser |
| 1 p.m. - 4 p.m. | Dan O'Connell |
| 4 p.m. - 7 p.m. | Issy Panayis |
| 7 p.m. - 10 p.m. | George Godfrey |
| 10 p.m. - 1 a.m. | Arctic Monkeys Album Playback |
| Time | Program |
| --- | --- |
| 1 a.m. - 6 a.m. | Rich Walters |
| 6 a.m. - 10 a.m. | Jack Wood |
| 10 a.m. - 1 p.m. | Dan Gasser |
| 1 p.m. - 4 p.m. | Dan O'Connell |
| 4 p.m. - 7 p.m. | Issy Panayis |
| 7 p.m. - 10 p.m. | George Godfrey |
| 10 p.m. - 2 a.m. | Ross Buchanan |
| Time | Program |
| --- | --- |
| 2 a.m. - 6 a.m. | Rich Walters |
| 6 a.m. - 10 a.m. | Michael Lavin |
| 10 a.m. - 1 p.m. | Issy Panayis |
| 1 p.m. - 4 p.m. | John Robins |
| 4 p.m. - 7 p.m. | Dan Gasser |
| 7 p.m. - 10 p.m. | George Godfrey |
| 10 p.m. - 2 a.m. | Ross Buchanan |
| Time | Program |
| --- | --- |
| 2 a.m. - 6 a.m. | Rich Walters |
| 6 a.m. - 8 a.m. | Michael Lavin |
| 8 a.m. - 11 a.m. | Jack Wood |
| 11 a.m. - 1 p.m. | Danny Wallace |
| 1 p.m. - 4 p.m. | George Godfrey |
| 4 p.m. - 7 p.m. | Dan Gasser |
| 7 p.m. - 10 p.m. | Lliana Bird |
| 10 p.m. - midnight | Rich Wolfenden |
Top Songs
Last 7 days:
1. Floyd Taylor - You Still Got It
2. Rag'n'Bone Man - All You Ever Wanted
3. Tom Grennan - Little Bit of Love
4. Kings of Leon - The Bandit
5. Foo Fighters - Making a Fire
6. Foo Fighters - Waiting on a War
7. Jake Bugg - All I Need
8. Royal Blood - Typhoons
9. The Snuts - Somebody Loves You
10. The Prodigy - Shut 'Em Up
Last 30 days:
1. Tom Grennan - Little Bit of Love
2. Rag'n'Bone Man - All You Ever Wanted
3. Floyd Taylor - You Still Got It
4. Jake Bugg - All I Need
5. Foo Fighters - Making a Fire
6. Kings of Leon - The Bandit
7. Foo Fighters - Waiting on a War
8. Royal Blood - Typhoons
9. Deep - Kipó Mambo
10. Kings of Leon - Stormy Weather
Related Podcasts
Contacts
Website:&nbsp
www.radiox.co.uk
Address:&nbsp30 Leicester Square, 
London , WC2H 7LA United Kingdom
Telephone:&nbsp0330 333 3100
E-mail:&nbspCustomer.Support@Global.com
Social networks
Share
Comments