Goodbye Columbia
DuBBleOO
23 hours ago
Rise & Fall (feat. Sting)
Craig David
23 hours ago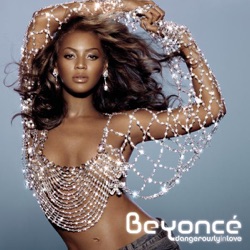 Crazy In Love
Alejandro Fernández & Beyoncé
23 hours ago
Ka-Ching!
Shania Twain
23 hours ago

Move Your Feet
Junior Senior
23 hours ago
Hole In the Head
Sugababes
23 hours ago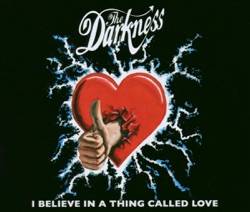 I Believe In a Thing Called Love (Single Version)
The Darkness
23 hours ago
Sk8er Boi
Avril Lavigne
23 hours ago
Sweet Dreams My la Ex
Rachel Stevens
23 hours ago
Say Goodbye
S Club
23 hours ago
View more
BBC Radio 2 live
BBC Radio 2 is one of the most popular radio stations in the United Kingdom broadcasting on FM between 88.1 and 90.2 FM. This station features a largely AOR and adult contemporary playlist with programs being relayed on digital radio via DAB, Sky, Cable TV, IPTV, Freeview, Freesat and the Internet. BBC Radio 2 broadcasts from its studios in Wogan House, adjacent to Broadcasting House in central London.
30 September 1967 was the date of the first broadcast of this station. In early years, much programming and music was common to both Radio 1 and Radio 2. Due to budget cuts, in 1975 the broadcasting hours for BBC Radio 2 were reduced. In 1978 the broadcasting hours were extended to the 5 am – 2 am schedule. In 1979 it became the first national 24-hour radio station in the UK. Nowadays, it is estimated that BBC Radio 2 has over 15 million weekly listeners, mainly adults over the age of 35 (82% of listeners).
Top presenters:
Jeremy Vine
Ken Bruce
Zoe Ball
Categories:&nbsp
Adult Contemporary
Frequencies BBC Radio 2
London: 89.1 FM
Schedule
| Time | Program |
| --- | --- |
| midnight - 3 a.m. | OJ Borg |
| 3 a.m. - 5 a.m. | Trevor Nelson's Rhythm Nation |
| 5 a.m. - 6:30 a.m. | Vanessa Feltz |
| 6:30 a.m. - 9:30 a.m. | The Zoe Ball Breakfast Show |
| 9:30 a.m. - noon | Ken Bruce |
| noon - 2 p.m. | Jeremy Vine |
| 2 p.m. - 5 p.m. | Steve Wright in the Afternoon |
| 5 p.m. - 8 p.m. | Jo Whiley & Simon Mayo |
| 8 p.m. - 9 p.m. | The Cerys Matthews Blues Show |
| 9 p.m. - 10 p.m. | Jools Holland |
| 10 p.m. - midnight | Sara Cox |
| Time | Program |
| --- | --- |
| midnight - 3 a.m. | OJ Borg |
| 3 a.m. - 5 a.m. | Johnnie Walker's Sounds of the 70s |
| 5 a.m. - 6:30 a.m. | Vanessa Feltz |
| 6:30 a.m. - 9:30 a.m. | The Zoe Ball Breakfast Show |
| 9:30 a.m. - noon | Ken Bruce |
| noon - 2 p.m. | Jeremy Vine |
| 2 p.m. - 5 p.m. | Steve Wright in the Afternoon |
| 5 p.m. - 8 p.m. | Jo Whiley & Simon Mayo |
| 8 p.m. - 9 p.m. | Jamie Cullum |
| 9 p.m. - 10 p.m. | Where's Connie Now? |
| 10 p.m. - midnight | Sara Cox |
| Time | Program |
| --- | --- |
| midnight - 3 a.m. | OJ Borg |
| 3 a.m. - 4:50 a.m. | Sounds of the 80s |
| 4:50 a.m. - 5 a.m. | Sounds of the 80s Mastermix |
| 5 a.m. - 6:30 a.m. | Vanessa Feltz |
| 6:30 a.m. - 9:30 a.m. | The Zoe Ball Breakfast Show |
| 9:30 a.m. - noon | Ken Bruce |
| noon - 2 p.m. | Jeremy Vine |
| 2 p.m. - 5 p.m. | Steve Wright in the Afternoon |
| 5 p.m. - 8 p.m. | Jo Whiley & Simon Mayo |
| 8 p.m. - 9 p.m. | The Folk Show - With Mark Radcliffe |
| 9 p.m. - 10 p.m. | Where's Connie Now? |
| 10 p.m. - midnight | Sara Cox |
| Time | Program |
| --- | --- |
| midnight - 3 a.m. | OJ Borg |
| 3 a.m. - 5 a.m. | Pick of the Pops |
| 5 a.m. - 6:30 a.m. | Vanessa Feltz |
| 6:30 a.m. - 9:30 a.m. | The Zoe Ball Breakfast Show |
| 9:30 a.m. - noon | Ken Bruce |
| noon - 2 p.m. | Jeremy Vine |
| 2 p.m. - 5 p.m. | Steve Wright in the Afternoon |
| 5 p.m. - 8 p.m. | Jo Whiley & Simon Mayo |
| 8 p.m. - 9 p.m. | Bob Harris Country |
| 9 p.m. - 10 p.m. | First Ladies of Fleet Street |
| 10 p.m. - midnight | Sara Cox |
| Time | Program |
| --- | --- |
| midnight - 3 a.m. | OJ Borg |
| 3 a.m. - 5 a.m. | The Craig Charles House Party |
| 5 a.m. - 6:30 a.m. | Vanessa Feltz |
| 6:30 a.m. - 9:30 a.m. | The Zoe Ball Breakfast Show |
| 9:30 a.m. - noon | Ken Bruce |
| noon - 2 p.m. | Jeremy Vine |
| 2 p.m. - 4:15 p.m. | Steve Wright in the Afternoon |
| 4:15 p.m. - 5 p.m. | Steve Wright in the Afternoon |
| 5 p.m. - 7 p.m. | Jo Whiley & Simon Mayo |
| 7 p.m. - 8 p.m. | Tony Blackburn's Golden Hour |
| 8 p.m. - 10 p.m. | Friday Night is Music Night |
| 10 p.m. - midnight | Sounds of the 80s |
| Time | Program |
| --- | --- |
| midnight - 2 a.m. | Anneka Rice: The Happening |
| 2 a.m. - 4 a.m. | Claudia on Sunday |
| 4 a.m. - 6 a.m. | Huey Morgan |
| 6 a.m. - 8 a.m. | Sounds of the 60s |
| 8 a.m. - 10 a.m. | Saturday Breakfast |
| 10 a.m. - 1 p.m. | Graham Norton |
| 1 p.m. - 3 p.m. | Pick of the Pops |
| 3 p.m. - 6 p.m. | The Zoe Ball Show |
| 6 p.m. - 8 p.m. | Liza Tarbuck |
| 8 p.m. - 10 p.m. | Trevor Nelson's Rhythm Nation |
| 10 p.m. - midnight | The Craig Charles House Party |
| Time | Program |
| --- | --- |
| midnight - 2 a.m. | Ana Matronics's Disco Devotion |
| 2 a.m. - 4 a.m. | Sounds of the 60s |
| 4 a.m. - 6 a.m. | Angela Scanlon |
| 6 a.m. - 9 a.m. | Good Morning Sunday |
| 9 a.m. - 11 a.m. | Steve Wright's Sunday Love Songs |
| 11 a.m. - 1 p.m. | The Michael Ball Show |
| 1 p.m. - 3 p.m. | Elaine Paige on Sunday |
| 3 p.m. - 5 p.m. | Johnnie Walker's Sounds of the 70s |
| 5 p.m. - 7 p.m. | Paul O'Grady |
| 7 p.m. - 9 p.m. | Claudia on Sunday |
| 9 p.m. - 11 p.m. | Clare Teal |
| 11 p.m. - midnight | Moira Stuart |
Top Songs
Last 7 days:
1. James Blunt - Love Under Pressure (Radio Edit)
2. Diana Ross - If The World Just Danced
3. Natalie Imbruglia - On My Way
4. Sylvester - You Make Me Feel (Mighty Real)
5. Adele - Skyfall
6. Kylie Minogue - Get Outta My Way (Steve Anderson's Pacha Extended Mix)
7. Duran Duran - Track 4
8. Coldplay - My Universe
9. Alejandro Fernández & Beyoncé - Déjà Vu
10. John Barry - James Bond Theme (From "Dr. No")
Last 30 days:
1. Montgomery Gentry - While You're Still Young
2. Manic Street Preachers - The Secret He Had Missed (feat. Julia Cumming)
3. Diana Ross - If The World Just Danced
4. Natalie Imbruglia - On My Way
5. Prince - Hot Summer
6. No Mercy - I Still Have Faith In You
7. Rag'n'Bone Man - Alone
8. Anne-Marie - Kiss My (Uh Oh)
9. Texas - You Can Call Me
10. Laura Mvula - Magical
Related Podcasts
Contacts
Website:&nbsp
www.bbc.co.uk/radio2
Address:&nbspLondon, W1A 1AA United Kingdom
Telephone:&nbsp03 333 444 544
E-mail:&nbspradio2enquiries@bbc.co.uk
Social networks
Share
Comments