I'm a Man (Live)
The Yardbirds
1611633684

Carry On Wayward Son
Kansas
1611633349
Have You Ever Seen the Rain?
Creedence Clearwater Revival
1611633222
The Wanton Song
Led Zeppelin
1611632974

Sweet Dream
Jethro Tull
1611632736
Stairway to Heaven
Led Zeppelin
1611632046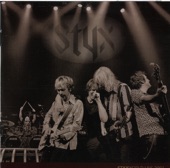 Crystal Ball
Styx
1611631792
Nights In White Satin (The Night)
The Moody Blues
1611631520
Stop Stop Stop
The Hollies
1611631314
Too Much Time On My Hands
Styx
1611631084
View more
HD Radio - Classic Rock live
HD Radio - Classic Rock is an online radio channel belonging to HD-Radio Network. It live streams 24/7 the greatest Classic Rock music of all time, without any commercial breaks interruptions so the listeners can freely appreciate this music genre.
Categories:&nbsp
Classic Rock
Frequencies HD Radio - Classic Rock
Waukesha: Online
View more
Top Songs
Last 7 days:
1. Evergreen - Classic Rock
2. Klas Ehnemark - Hong Kong Sky (From "Hong Kong Sky")
3. HD - Trap Rock
4. The Animals - The House of the Rising Sun
5. The Yardbirds - I'm a Man (Live)
6. Jefferson Airplane - Somebody to Love
7. Grateful Dead - Touch of Grey
8. Kiss - Rock and Roll All Nite
9. Julian Lennon - Too Late for Goodbyes
10. Jimi Hendrix - Hey Joe
Last 30 days:
1. Evergreen - Classic Rock
2. Klas Ehnemark - Hong Kong Sky (From "Hong Kong Sky")
3. HD - Trap Rock
4. The Animals - The House of the Rising Sun
5. Jimi Hendrix - All Along the Watchtower
6. Jimi Hendrix - Hey Joe
7. Kiss - Rock and Roll All Nite
8. Santana - Black Magic Woman
9. Boston - More Than a Feeling
10. David Bowie & Queen - Bohemian Rhapsody
Contacts
Website:&nbsp
www.hd-radio.net/
Address:&nbspWaukesha County, Wisconsin, USA
Telephone:&nbsp+1 262-563-2008
E-mail:&nbspinfo@hd-radio.net
Social networks
Share
Comments