Where Is the Love?
Black Eyed Peas with James Brown
1621263273
Don't Tell Em
Ace Hood
1621263122
My Head Is a Jungle
Wankelmut & Emma Louise
1621262952
I Found U (Remode Radio Edit)
Axwell
1621262841
Drop It Like It's Hot (feat. Pharrell Williams)
David Guetta & Snoop Dogg
1621262671
Sweat Shop
Royville
1621262621
Thrift Shop (feat. Wanz)
Macklemore & Ryan Lewis
1621262530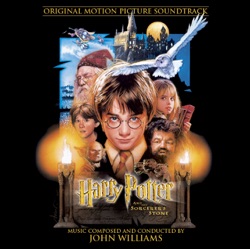 Hedwig's Theme
John Williams
1621262500
Two Can Play That Game
Bobby Brown
1621262169
Only Girl (In the World)
Nicki Minaj & Rihanna
1621262019
View more
KISSTORY live
Non-Stop Old Skool & Anthems
Kisstory just like its sister station Kiss is a UK radio station that plays "old skool and anthems". This station format features many music genres from Electronica, Dance, Hip-Hop, R&B to Trip Hop, Acid House and Alternative Dance.
Kisstory was aired for the first time on 7 May 2013 as a full-time station. Previously, Kisstory was a radio program airing 8 hours per week, that thanks to the listeners positive feedback was expanded into a full-time station. Initially, it was only available over Freeview and online, but was unavailable via DAB radio receivers. On 12 December 2014 Kisstory began DAB rollout in London and Greater London I multiplex and in 2015 and 2016 it was progressively made available in DAB more widely across the UK.
Categories:&nbsp
Electronic, Alternative Rock, EDM - Electronic Dance Music
Frequencies KISSTORY
London: DAB
View more
Schedule
| Time | Program |
| --- | --- |
| midnight - 3 a.m. | Kisstory Late Night |
| 3 a.m. - 6 a.m. | Kisstory Early |
| 6 a.m. - 9 a.m. | Kisstory Breakfast - With Michael |
| 9 a.m. - 1 p.m. | Justin on Kisstory |
| 1 p.m. - 5 p.m. | Pandora on Kisstory |
| 5 p.m. - 7 p.m. | Freddie on Kisstory |
| 7 p.m. - midnight | Kisstory Night |
| Time | Program |
| --- | --- |
| 2 a.m. - 3 a.m. | Kisstory Late Night |
| 3 a.m. - 6 a.m. | Kisstory Early |
| 6 a.m. - 9 a.m. | Kisstory Breakfast - With Michael |
| 9 a.m. - 1 p.m. | Justin on Kisstory |
| 1 p.m. - 5 p.m. | Pandora on Kisstory |
| 5 p.m. - 7 p.m. | Freddie on Kisstory |
| 7 p.m. - midnight | Kisstory Night |
| Time | Program |
| --- | --- |
| 2 a.m. - 3 a.m. | Kisstory Late Night |
| 3 a.m. - 6 a.m. | Kisstory Early |
| 6 a.m. - 9 a.m. | Kisstory Breakfast - With Michael |
| 9 a.m. - 1 p.m. | Justin on Kisstory |
| 1 p.m. - 5 p.m. | Pandora on Kisstory |
| 5 p.m. - 10 p.m. | Freddie on Kisstory |
| 10 p.m. - midnight | Jake on Kisstory |
| Time | Program |
| --- | --- |
| 2 a.m. - 3 a.m. | Kisstory Late Night |
| 3 a.m. - 6 a.m. | Kisstory Early |
| 6 a.m. - 9 a.m. | Kisstory Breakfast - With Michael |
| 9 a.m. - 1 p.m. | Justin on Kisstory |
| 1 p.m. - 5 p.m. | Pandora on Kisstory |
| 5 p.m. - 10 p.m. | Freddie on Kisstory |
| 7 p.m. - midnight | Kisstory Night |
| 10 p.m. - midnight | Jake on Kisstory |
| Time | Program |
| --- | --- |
| 2 a.m. - 3 a.m. | Kisstory Late Night |
| 3 a.m. - 6 a.m. | Kisstory Early |
| 6 a.m. - 9 a.m. | Kisstory Breakfast - With Michael |
| 9 a.m. - 1 p.m. | Justin on Kisstory |
| 1 p.m. - 5 p.m. | Pandora on Kisstory |
| 5 p.m. - 9 p.m. | Kisstory Dance Anthems |
| 9 p.m. - 10 p.m. | The Wideboys on Kisstory |
| 10 p.m. - 11 p.m. | Mike Delinquent on Kisstory |
| 11 p.m. - midnight | Majestic on Kisstory |
| Time | Program |
| --- | --- |
| midnight - 3 a.m. | Kisstory Friday Night |
| 3 a.m. - 6 a.m. | Kisstory Early |
| 6 a.m. - 9 a.m. | Kisstory Breakfast - With Jake |
| 9 a.m. - 1 p.m. | Freddie on Kisstory |
| 1 p.m. - 5 p.m. | Neev on Kisstory |
| 5 p.m. - 9 p.m. | Kisstory Dance Anthems |
| 9 p.m. - midnight | Justin Wilkes on Kisstory |
| Time | Program |
| --- | --- |
| midnight - 3 a.m. | Kisstory Saturday Night |
| 3 a.m. - 6 a.m. | Kisstory Early |
| 6 a.m. - 9 a.m. | Kisstory Breakfast - With Jake |
| 9 a.m. - 1 p.m. | Freddie on Kisstory |
| 1 p.m. - 5 p.m. | Neev on Kisstory |
| 5 p.m. - 9 p.m. | Warren on Kisstory |
| 9 p.m. - 11 p.m. | Matchstick on Kisstory |
| 11 p.m. - midnight | DJ MK on Kisstory |
Top Songs
Last 7 days:
1. John Williams - Hedwig's Theme
2. Billy Paul - Let 'Em In
3. The Beach Boys - Wouldn't It Be Nice
4. Candi Staton - A Little Taste of Love
5. Marvin Gaye - You Are That Special One
6. Miles Dylan - A Wiggle and a Walk
7. Ramones - Blitzkreig Bop (Single Version)
8. Mark Morrison - Return of the Mack (C & J Street Mix)
9. Rui Da Silva - Touch Me (feat. Cassandra Fox)
10. Baby D - Let Me Be Your Fantasy
Last 30 days:
1. The Beach Boys - Wouldn't It Be Nice
2. Philip Guyler - Through a Looking Glass
3. Will Smith - Gettin' Jiggy Wit It
4. Will Smith - Miami
5. Ini Kamoze - Here Comes the Hotstepper
6. Macklemore & Ryan Lewis - Thrift Shop (feat. Wanz)
7. Sofi Tukker - Drinkee
8. Mark Morrison - Return of the Mack (C & J Street Mix)
9. Ian Van Dahl - Castles In the Sky
10. Whitney Houston - It's Not Right But It's Okay
Related Podcasts
Contacts
Website:&nbsp
planetradio.co.uk/kisstory
Address:&nbspMedia House, Peterborough Business Park, Lynch Wood, Peterborough,
Telephone:&nbsp01176085
E-mail:&nbspradioplayer@bauermedia.co.uk
Social networks
Share
Comments