SNAP! Megamix 2009
Snap!
23 hours ago
Rhythm Is a Dancer (12'' Version)
Snap!
23 hours ago
McLovin
A G
23 hours ago
Set the World
Robbie Nevil
23 hours ago
Love Don't Cost a Thing
Jennifer Lopez
23 hours ago
679 (feat. Remy Boyz)
Fetty Wap
23 hours ago
Ms. Jackson
Outkast
23 hours ago
Everything Is Everything
Lauryn Hill
23 hours ago
Castles In the Sky
Ian Van Dahl
23 hours ago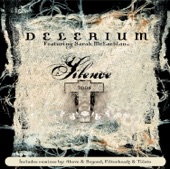 Silence
Delerium
23 hours ago
View more
KISS FM UK live
The beat of the UK
Kiss is a UK radio station that broadcasts nationally on DAB Digital Radio and on FM in London, Bristol, the Severn Estuary and East Anglia. This station was born in October 1985 as a pirate radio station, broadcasting first to South London then across the whole city, on 94FM. Kiss FM was founded by Gordon 'Mac' McNamee and his friends; George Power, Tosca, and Pyers Easton. It became the UKs first legal radio station specialising in black and dance music.
On 27 December 2012, Kiss 100 became available nationally on Digital One's national DAB multiplex. On 26 February 2016, Kiss was launched in Norway and Finland.
Categories:&nbsp
Hot AC, Pop Music
Frequencies KISS FM UK
London: 100.0 FM
Schedule
| Time | Program |
| --- | --- |
| 2 a.m. - 6 a.m. | Freddie |
| 6 a.m. - 10 a.m. | Rickie, Melvin & Charlie in the Morning |
| 10 a.m. - 11 a.m. | Pandora |
| 11 a.m. - noon | Kisstory |
| noon - 1 p.m. | Pandora |
| 1 p.m. - 3 p.m. | Michael |
| 3 p.m. - 7 p.m. | Live@Kiss - With Alex & Andrea |
| 7 p.m. - 11 p.m. | Tom |
| 11 p.m. - 2 a.m. | Sam |
| Time | Program |
| --- | --- |
| 2 a.m. - 6 a.m. | Freddie |
| 6 a.m. - 10 a.m. | Rickie, Melvin & Charlie in the Morning |
| 10 a.m. - 11 a.m. | Pandora |
| 11 a.m. - noon | Kisstory |
| noon - 1 p.m. | Pandora |
| 1 p.m. - 3 p.m. | Michael |
| 3 p.m. - 7 p.m. | Live@Kiss - With Alex & Andrea |
| 7 p.m. - 11 p.m. | Tom |
| 11 p.m. - 2 a.m. | Sam |
| Time | Program |
| --- | --- |
| 2 a.m. - 6 a.m. | Freddie |
| 6 a.m. - 10 a.m. | Rickie, Melvin & Charlie in the Morning |
| 10 a.m. - 11 a.m. | Pandora |
| 11 a.m. - noon | Kisstory |
| noon - 1 p.m. | Pandora |
| 1 p.m. - 3 p.m. | Michael |
| 3 p.m. - 7 p.m. | Live@Kiss - With Alex & Andrea |
| 7 p.m. - 11 p.m. | Tom |
| 11 p.m. - 2 a.m. | Sam |
| Time | Program |
| --- | --- |
| 2 a.m. - 6 a.m. | Freddie |
| 6 a.m. - 10 a.m. | Rickie, Melvin & Charlie in the Morning |
| 10 a.m. - 11 a.m. | Pandora |
| 11 a.m. - noon | Kisstory |
| noon - 1 p.m. | Pandora |
| 1 p.m. - 3 p.m. | Michael |
| 3 p.m. - 7 p.m. | Live@Kiss - With Alex & Andrea |
| 7 p.m. - 10 p.m. | Tom |
| 10 p.m. - midnight | Thursday Night KISS - With Majestic |
| Time | Program |
| --- | --- |
| midnight - 1 a.m. | Thursday Night KISS - With James Hype |
| 1 a.m. - 2 a.m. | Thursday Night KISS - With Joel Corry |
| 2 a.m. - 6 a.m. | Freddie |
| 6 a.m. - 10 a.m. | Rickie, Melvin & Charlie in the Morning |
| 10 a.m. - 11 a.m. | Pandora |
| 11 a.m. - 1 p.m. | Super Kisstory Friday |
| noon - 1 p.m. | Pandora |
| 1 p.m. - 3 p.m. | Michael |
| 3 p.m. - 7 p.m. | Live@Kiss - With Alex & Andrea |
| 7 p.m. - 10 p.m. | Friday Night Kiss - With Billy Da Kid |
| 10 p.m. - 1 a.m. | Friday Night Kiss - With Steve Smart |
| Time | Program |
| --- | --- |
| 1 a.m. - 3 a.m. | Friday Night Kiss - With Justin Wilkes |
| 3 a.m. - 5 a.m. | Friday Night Kiss |
| 5 a.m. - 6 a.m. | Michael |
| 6 a.m. - 9 a.m. | Tinea |
| 9 a.m. - 11 a.m. | Michael |
| 11 a.m. - noon | Kisstory |
| noon - 3 p.m. | Tom |
| 3 p.m. - 6 p.m. | Pandora |
| 6 p.m. - 8 p.m. | Saturday Night Kiss - With Billy Da Kid |
| 8 p.m. - midnight | Saturday Night Kiss - With Steve Smart |
| Time | Program |
| --- | --- |
| midnight - 3 a.m. | Saturday Night Kiss |
| 3 a.m. - 5 a.m. | Saturday Night Kiss - With Danny Lee |
| 5 a.m. - 10 a.m. | Freddie |
| 10 a.m. - 11 a.m. | Neev |
| 11 a.m. - noon | Kisstory |
| noon - 2 p.m. | Neev |
| 2 p.m. - 5 p.m. | Alex & Charlie Tee |
| 5 p.m. - 7 p.m. | The Official Kiss Top 40 |
| 7 p.m. - 11 p.m. | Never End Weekend - With Tom |
| 11 p.m. - 2 a.m. | Sam |
Top Songs
Last 7 days:
1. Robbie Nevil - Set the World
2. Jochen Flach - Fire the Cannons (1812 Overture)
3. Charli XCX - Girls Night Out
4. The Beach Boys - Wouldn't It Be Nice
5. Jonasu - Black Magic
6. Wizkid - Track 11
7. Lil Nas X - INDUSTRY BABY
8. Sleepy Hallow - 2055
9. Doja Cat - Woman
10. Sofi Tukker - Drinkee
Last 30 days:
1. Spandau Ballet - True
2. The Beach Boys - Wouldn't It Be Nice
3. Charli XCX - Girls Night Out
4. Robbie Nevil - Set the World
5. Sofi Tukker - Drinkee
6. Jonasu - Black Magic
7. Wizkid - Track 11
8. Lil Nas X - INDUSTRY BABY
9. Doja Cat - Need To Know
10. RÜFÜS - Sundream
Related Podcasts
Contacts
Website:&nbsp
planetradio.co.uk/kiss
Address:&nbspOne Golden Square, London, W1F 9DJ
Telephone:&nbsp03448 11 22 33
E-mail:&nbspradioplayer@bauermedia.co.uk
Social networks
Share
Comments