Happy
Pharrell Williams
23 hours ago
I Will Survive
Gloria Gaynor
23 hours ago
The Look of Love, Pt. 1
ABC
23 hours ago
Can't Fight the Moonlight
Leann Rimes
23 hours ago
Hopelessly Devoted to You
Electric Light Orchestra & Olivia Newton-John
23 hours ago
The Best Things In Life Are Free
Luther Vandross
23 hours ago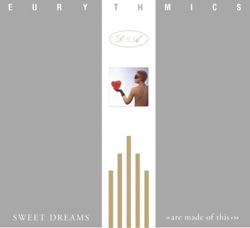 Sweet Dreams (Are Made of This)
Aretha Franklin & Eurythmics
23 hours ago
Is This Love?
Alison Moyet
23 hours ago
Broken Strings (feat. Nelly Furtado)
James Morrison
23 hours ago
Let's Stay Together
Al Green
23 hours ago
View more
Magic Radio live
More of the Songs You Love
Magic Radio is an Independent Local Radio and national radio station located in London. You can listen to this radio station on 105.4 FM and DAB, as well as on DAB across the UK and in any part of the world. It's owned by Bauer Radio, a division of the Bauer Media Group.
Top presenters:
Harriet Scott
Nick Snaith
Paul Hayes
Richard Allinson
Ronan Keating
Categories:&nbsp
Adult Contemporary
Frequencies Magic
London: 105.4 FM
Schedule
| Time | Program |
| --- | --- |
| midnight - 6 a.m. | Mellow Magic |
| 6 a.m. - 10 a.m. | Magic Breakfast - With Paul Hayes |
| 10 a.m. - 2 p.m. | Mid-Mornings - With Emma B |
| 2 p.m. - 5 p.m. | Afternoons - With Angie Greaves |
| 5 p.m. - 8 p.m. | Drivetime - With Olly Mann |
| 8 p.m. - midnight | Mellow Magic - With Lynn Parsons |
| Time | Program |
| --- | --- |
| midnight - 4 a.m. | Magic Radio |
| 4 a.m. - 6 a.m. | Early Breakfast - With Paul Hayes |
| 6 a.m. - 9 a.m. | Magic Breakfast - With Paul Hayes |
| 9 a.m. - 2 p.m. | Mid-Mornings - With Emma B |
| 2 p.m. - 5 p.m. | Afternoons - With Angie Greaves |
| 5 p.m. - 8 p.m. | Drivetime - With Olly Mann |
| 8 p.m. - midnight | Mellow Magic - With Lynn Parsons |
| Time | Program |
| --- | --- |
| midnight - 4 a.m. | Magic Radio |
| 4 a.m. - 6 a.m. | Early Breakfast - With Paul Hayes |
| 6 a.m. - 10 a.m. | Magic Breakfast - With Harriet & Tom |
| 10 a.m. - 2 p.m. | Mid-Mornings - With Nick Snaith |
| 2 p.m. - 5 p.m. | Afternoons - With Angie Greaves |
| 5 p.m. - 8 p.m. | Drivetime - With Richard Allinson |
| 8 p.m. - midnight | Mellow Magic - With Lynn Parsons |
| Time | Program |
| --- | --- |
| midnight - 4 a.m. | Magic Radio |
| 4 a.m. - 6 a.m. | Early Breakfast - With Paul Hayes |
| 6 a.m. - 10 a.m. | Magic Breakfast - With Harriet & Tom |
| 10 a.m. - 2 p.m. | Mid-Mornings - With Nick Snaith |
| 2 p.m. - 5 p.m. | Afternoons - With Angie Greaves |
| 5 p.m. - 8 p.m. | Drivetime - With Richard Allinson |
| 8 p.m. - midnight | Mellow Magic - With Lynn Parsons |
| Time | Program |
| --- | --- |
| midnight - 4 a.m. | Magic Radio |
| 4 a.m. - 6 a.m. | Early Breakfast - With Paul Hayes |
| 6 a.m. - 10 a.m. | Magic Breakfast - With Harriet & Tom |
| 10 a.m. - 2 p.m. | Mid-Mornings - With Nick Snaith |
| 2 p.m. - 5 p.m. | Afternoons - With Angie Greaves |
| 5 p.m. - 8 p.m. | Drivetime - With Richard Allinson |
| 8 p.m. - midnight | Mellow Magic - With Lynn Parsons |
| Time | Program |
| --- | --- |
| midnight - 6 a.m. | Magic Radio |
| 6 a.m. - 10 a.m. | Magic Weekend Breakfast - With Tom Price |
| 10 a.m. - 1 p.m. | Saturday Mornings - With Emma B |
| 1 p.m. - 3 p.m. | The Mel Giedroyc Show |
| 3 p.m. - 6 p.m. | Saturday Afternoons - With Ben Jones |
| 6 p.m. - 8 p.m. | Paul Hayes |
| 8 p.m. - midnight | Mellow Magic - With Hannah Cox |
| Time | Program |
| --- | --- |
| midnight - 6 a.m. | Mellow Magic |
| 6 a.m. - 10 a.m. | Magic Weekend Breakfast - With Tom Price |
| 10 a.m. - 1 p.m. | The Magic Request Show - With Kim Wilde |
| 1 p.m. - 4 p.m. | Sunday Afternoon - With Jim Davis |
| 4 p.m. - 8 p.m. | Paul Hayes |
| 8 p.m. - midnight | Mellow Magic - With Hannah Cox |
Top Songs
Last 7 days:
1. Frank Sinatra & Neil Diamond - Sweet Caroline
2. Sofi Tukker - Drinkee
3. Johannes Wildner, Camerata Cassovia & Kosice Teachers' Choir - Orphée aux enfers (Orpheus in the Underworld), Act II: Can-Can
4. Michael Bublé - When You're Smiling
5. Sparks - This Town Ain't Big Enough For Both of Us
6. Alicia Keys - Fallin'
7. Labi Siffre - It Must Be Love
8. James Morrison - Wonderful World
9. A G - McLovin
10. Will Young - Crying on the Bathroom Floor
Last 30 days:
1. Frank Sinatra & Neil Diamond - Sweet Caroline
2. The Chi-Lites - (For God's Sake) Give More Power to the People
3. Jungle - Keep Moving
4. Johannes Wildner, Camerata Cassovia & Kosice Teachers' Choir - Orphée aux enfers (Orpheus in the Underworld), Act II: Can-Can
5. Michael Bublé - When You're Smiling
6. Sofi Tukker - Drinkee
7. ORKAS - Let's Go
8. El Meswy - Drop It Remix
9. Labi Siffre - It Must Be Love
10. M People - Moving On Up
Related Podcasts
Contacts
Website:&nbsp
planetradio.co.uk/magic
Address:&nbspOne Golden Square, London, W1F 9DJ
Telephone:&nbsp03 444 777 888
E-mail:&nbsphello@magic.co.uk
Social networks
Share
Comments